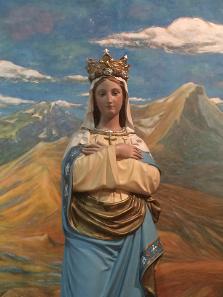 Divine Mercy Sunday, 11.04.2021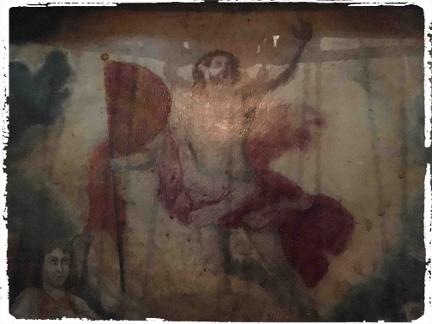 Sunday of Divine Mercy. In a series of revelations to St. Maria Faustina Kowalska in the 1930s, our Lord called for a special feast day to be celebrated on the Sunday after Easter. Today, we know that feast as Divine Mercy Sunday, named by Pope St. John Paul II at the canonization of St. Faustina on April 30, 2000. In all, St. Faustina recorded 14 revelations from Jesus concerning His desire for this feast. The feast day is observed by Roman Catholics as well as some Anglicans. is originally based on the Divine Mercy devotion that Faustina Kowalska reported as part of her encounter with Jesus, and is associated with special promises from Jesus and indulgences issued by the Catholic Church. The feast of Divine Mercy, according to the diary of Sr Faustyna, receives from Jesus the biggest promises of grace related to the Devotion of Divine Mercy, in particular that a person who goes to sacramental confession (the confession may take place some days before) and receives holy communion on that day, shall obtain the total expiation of all sins and punishment. That means each person would go immediately after death to heaven without suffering in purgatory. Additionally, the Catholic Church grants a plenary indulgence (observing the usual rules) with the recitation of some simple prayers for the Holy Father intentions.
**
How to Recite the Divine Mercy Chaplet. All explained, visit <<THIS LINK>>
**
Please note that services this year have been shortened to comply with COVID restrictions issued by the Government and the Diocese. The general guidance for the safety of those participating in acts of worship have to be strictly adhered to. The wearing of face coverings in church by the faithful (unless the person has a valid exemption from this regulation) / Social distancing of people within the church building / Stewarding of the church premises at the entrance / Frequent hand cleansing, with sanitiser / Cleaning of the church pews after each mass / The timely dispersing of the faithful after mass avoiding congregating in church entrance. Your cooperation in complying with regulations would be much appreciated.
**
Many people have been away from the church for a long time, and that is understandable in the context of Covid-19. It is right and good to take precautions to ensure the safety of everybody, however now is a good time to come back for Easter masses, not ONLY for Easter Day (we would not be able to accommodate everyone) but for any other Sunday masses after. It's good to see many parishioners gradually coming back to La Salette, you and your Families are very much in our prayers.
**
The Gift Aid envelopes for the financial year 2021-22 are now available for collection in the porch. The current year ends on Easter Sunday. Please ensure you take the correct box. If you cannot find your box, or it is wrongly labelled, please let us know. If you regularly give in the loose plate and pay tax, you might consider joining the Gift Aid scheme whereby we can claim from the Government an additional 25p for every £1 donated AT NO EXTRA COST TO YOU. Forms are available from the parish office. Last year through this scheme we received over £8000 from the Government. Thank you very much for your continued financial support and big thanks to John Burke and Anne Slorach our Gift Aid organisers.
**
La Salette School. We have some vacances Year 2 - 3 vacancies, children born between 01.09.2013 - 31.08.2014 and Year4 - 1 vacancy, child born between 01.09.2011 - 31.08.2012. For further information please contact school office.
**
Please call us if you need to, or if you know someone who does need a priest. We may not know that you need a priest or are sick unless we are told. We are able to make emergency and end of life visits.
**
Prayer for the 175th Anniversary of the La Salette Apparition (1846-2021). Mary, Mother of Reconciliation, in this time of celebration, we rejoice that: The Father asked you to carry out his plan of salvation; The Son chose you to be his Mother and his First Disciple; The Holy Spirit fashioned you into his living temple, our sister in faith. At La Salette, with abundant tears of mercy, you spoke to the two poor children in their own language and urged us to share your message of peace and hope with needy people of every culture and nation. Pray for us to your loving Son that we may draw all your people closer to him. Amen
**
Parish Finance. Thank you very much for your continued support of the parish. It is really appreciated in these difficult times. If your circumstances permit and you wish to contribute to the parish income, you can drop an envelope through the presbytery door. There is possibility to donate online, please visit this link: www.dioceseofbrentwood.net/donations/rainham * Some parishioners have put a Standing Order in place, forms available from the sacristy or the parish office. Thank you. If you wish to create standing order and support us regularly please complete the standing order form (CLICK HERE) and return it to the Parish Office. If you are a taxpayer your donation can be increased by 25%. Just download Gift Aid Declaration (CLICK HERE), print it out, complete it and return to the Parish Office. If you are already registered with our parish Gift Aid System please let us know so we can record your donation(s) accordingly.
**
Live stream Masses from ss Peter & Paul in Ilford, visit THIS LINK.
**
Live stream Masses from St. Cedd's Parish in Goodmayes: Monday - Saturday: 10.00am - Mass // Sunday: Masses at 9.30am, 11.00am and 6.30pm// to wach visit THIS LINK.