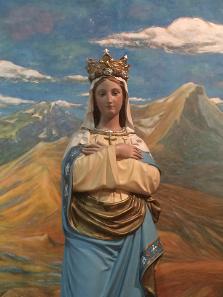 3rd Sunday Of Lent, 07.03.2021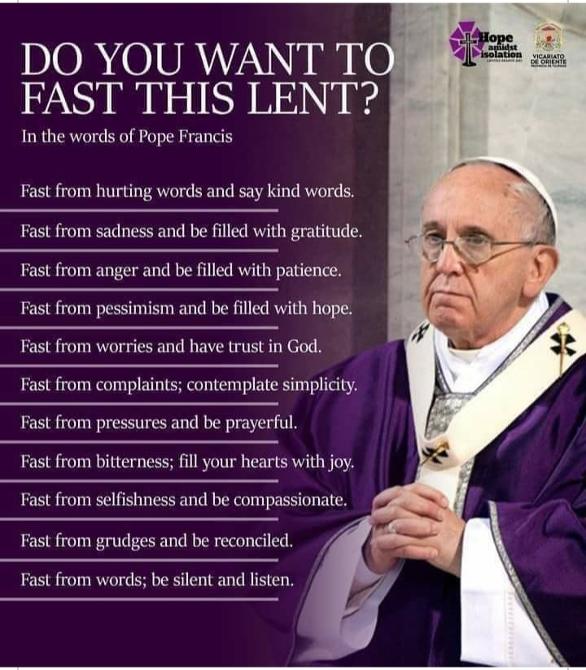 In La Salette Church we continue with usual times of masses and services.
**
Dear Parishioners, As many of you already know Lidl GB has announced plans to build a new retail store NEXT door to La Salette and is holding an online public consultation for the local community to participate in. During the outline of the plans for the new retail store, the public are invited to comment on the proposals via a dedicated website, email, telephone or post. More information on these options can be found on a leaflet which is being delivered to residents in the area. If you want to access the public consultation online please visit www.rainham.lidl.co.uk to complete the online petition and find out more details of the proposed redevelopment. You can also phone to Lidl's consultation team directly 020 8548 7580. or email lidl.rainham@lidl.co.uk.
In recent article in Romford Recorder Lidl seems to promote the new development without any balancing counter views. La Salette parish with the diocese of Brentwood will making their official statement re new Lidl retail store this coming week. Please visit our website.
**
As we ease out of lockdown and more people are vaccinated, we note that week by week more parishioners are returning to the practise of their faith which is good news. However, all restrictions still apply and the Government cautious road map out of lockdown is a remainder that Covid19 is a very real threat to our health. Please sanitise you hands, keep your face and nose covered and at least 1m social distancing is required if not the same household.
**
Please join us every Friday for Stations of the Cross at 7.00pm followed by mass at approx. 7.30pm
**
La Salette School. We have some vacances in year 2 for children born between 1st Sept 2013 and 31st August 2014. For further information please contact school office
**
Please read the following: 1. Worshippers should limit their interactions with anyone they are not attending church with, i.e. if they are attending corporate worship with one other household, wherever possible they should maintain social distancing with anyone outside of this group. 2. Please stay at home if you or someone you live with starts to show symptoms: a high temperature, a new, continuous cough, a loss of, or change to, your sense of smell or taste or you have been in contact with someone who has the virus. 3. As you enter and leave the church please sanitise your hands. Alcohol hand gel is provided at doors. The toilets are not be available at this time. 4. Face coverings are mandatory It is now a legal requirement that facemasks or coverings are worn when in a place of worship. These need to cover your mouth and nose, keep at least 1m distance from each other (all pews are marked for seating). 5. When you come to church please take your seat in the middle of a pew if possible so that other people will not have to step over or pass close to you as they seat in the same pew. 6. You cannot receive the Holy Communion on the tongue at this time. Please hold your arms at full length and have your palms flat so that the priest can place the Body of Christ onto your palm for you to consume reverently. Please leave the church immediately after communion and do not congregate in the porch
**
We are looking for more stewards at the front door to cover All weekend masses to keep in line with safe church opening guidance. Please come forward if you can help!!
**
Please call us if you need to, or if you know someone who does need a priest. We may not know that you need a priest or are sick unless we are told. We are able to make emergency and end of life visits.
**
Prayer for the 175th Anniversary of the La Salette Apparition (1846-2021). Mary, Mother of Reconciliation, in this time of celebration, we rejoice that: The Father asked you to carry out his plan of salvation; The Son chose you to be his Mother and his First Disciple; The Holy Spirit fashioned you into his living temple, our sister in faith. At La Salette, with abundant tears of mercy, you spoke to the two poor children in their own language and urged us to share your message of peace and hope with needy people of every culture and nation. Pray for us to your loving Son that we may draw all your people closer to him. Amen
**
Parish Finance. Thank you very much for your continued support of the parish. It is really appreciated in these difficult times. If your circumstances permit and you wish to contribute to the parish income, you can drop an envelope through the presbytery door. There is possibility to donate online, please visit this link: www.dioceseofbrentwood.net/donations/rainham * Some parishioners have put a Standing Order in place, forms available from the sacristy or the parish office. Thank you. If you wish to create standing order and support us regularly please complete the standing order form (CLICK HERE) and return it to the Parish Office. If you are a taxpayer your donation can be increased by 25%. Just download Gift Aid Declaration (CLICK HERE), print it out, complete it and return to the Parish Office. If you are already registered with our parish Gift Aid System please let us know so we can record your donation(s) accordingly.
**
Live stream Masses from ss Peter & Paul in Ilford, visit THIS LINK.
**
Live stream Masses from St. Cedd's Parish in Goodmayes: Monday - Saturday: 10.00am - Mass // Sunday: Masses at 9.30am, 11.00am and 6.30pm// to wach visit THIS LINK.